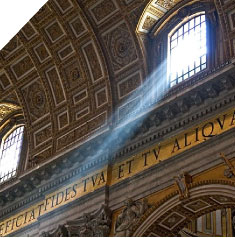 Legislation has been passed in Ohio that is expected to bring about major changes in the state's renewable energy market, impacting renewable energy certificate prices in not only the Buckeye State but perhaps in some neighboring states as well.
Signed into law June 13 by Ohio Gov. John Kasich, a Republican, the Ohio State Legislature passed in May SB 310, which calls for a freeze of the state's renewable portfolio standard at current levels through 2016. Additionally, the legislation would remove the requirement that at least 50% of the state's renewable energy is met by facilities in Ohio. Instead, the RPS would be amended to allow the entire requirement to be met by facilities in Ohio as well as neighboring states.
Freezing the RPS at current levels, the number of SRECs required in Ohio will remain at approximately 194,178, rather than increase next year to approximately 246,363, according to estimates from SRECTrade.
Similarly, under the legislation, the solar alternative compliance payment, or SACP, in Ohio will be similarly frozen at 2014 levels through 2016. Currently, Ohio's SACP is set at $300, and after 2016 it will decline $50 every two years to reach a minimum of $50 by 2026.
"Because the freeze on the RPS and SACP requirements is set to this year's levels, impacts of these changes will not be felt until the beginning of 2015. The end of the in-state purchasing requirement, however, is effective immediately," according to a June 16 post from SRECTrade. "Though presented as a bill to buy time for Ohio's legislature to discuss a responsible path forward for their state's renewable energy economy, SB 310 is a significant step in the wrong direction for Ohio's energy future."
While it is largely expected that Ohio-located REC prices most certainly will head lower now that the legislation is enacted, the downside impact could be somewhat blunted by the fact that entities have the ability to bank RECs in Ohio for five years following their purchase or acquisition, according to one market source.
Although the passage of the bill will certainly affect the value of most RECs generated in Ohio, the legislation is expected to impact prices at the PJM tier 1 REC markets as well. Ohio-located facilities, for example, are eligible to also register in Pennsylvania; however, although this may provide another market for REC sellers, the Pennsylvania REC markets, particularly solar, are currently oversupplied.
"We anticipate this legislation will have a negative price impact to the PJM Tier 1 REC markets and a positive impact to Ohio adjacent state market, ultimately resulting in these two markets trading on par with each other within 24-36 months of the effective date of the legislation," Ryan Cook, vice president at Clear Energy Brokerage & Consulting LLC, said. "In the initial years after passage, Ohio-based generation will likely move their RECs to the PJM tier 1 market, while Ohio-obligated entities will look to purchase less expensive Ohio adjacent RECs. Our model indicates that adjacent state supply will not be able to meet the full demand within the next 48 months, thereby translating to the Ohio adjacent state market and the PJM tier 1 market trading on par with each other within two years."
According to data from SNL Energy, during the week ended June 20, the Ohio markets were firm to lower. The 2014 Ohio-located REC market posted an average of $15.63/MWh, easing 16 cents. The 2014 Ohio in-state solar market was seen at $57.50/MWh, down more than 80 cents, while the 2014 Ohio-adjacent solar market notched an index at $63.13/MWh, little changed during the week ended June 20.
According to another source, while it is a little early to say what impact the passage of the Ohio legislation may have on PJM REC pricing, he anticipates the Ohio REC markets will likely drop in value as supply from the surrounding PJM markets moves into Ohio. The price spreads for Ohio in-state and adjacent solar and Ohio-located and out-of-state RECs markets should narrow.
"I think prices will move. Eventually, I expect [in-state and out-of state Ohio REC] prices will converge and remain at the lower out-of-state levels. It is interesting, all PJM class I have come off in the last week or two," the source said.
During the week ended June 20, New Jersey vintage 2014 class I RECs posted an index at $15.81/MWh, while the vintage 2015 market was seen at $15.54/MWh, down 85 cents and more than $1, respectively, on the week. Similarly during the same period, in Maryland the tier I 2014 REC market was eyed at an average of $15.91/MWh, losing almost 70 cents from the week prior. In Pennsylvania, the tier I 2014 market came in at $15.81/MWh, stumbling 85 cents on the week.
"The real question is will Ohio and the PJM markets start trading in line with one another? Will they start trading flat to each other?" the source added.
Market prices and included industry data are current as of the time of publication and are subject to change. For more detailed market data, including SNL power and natural gas index prices as well as forwards and futures visit SNL Energy's Commodities Pages.
back